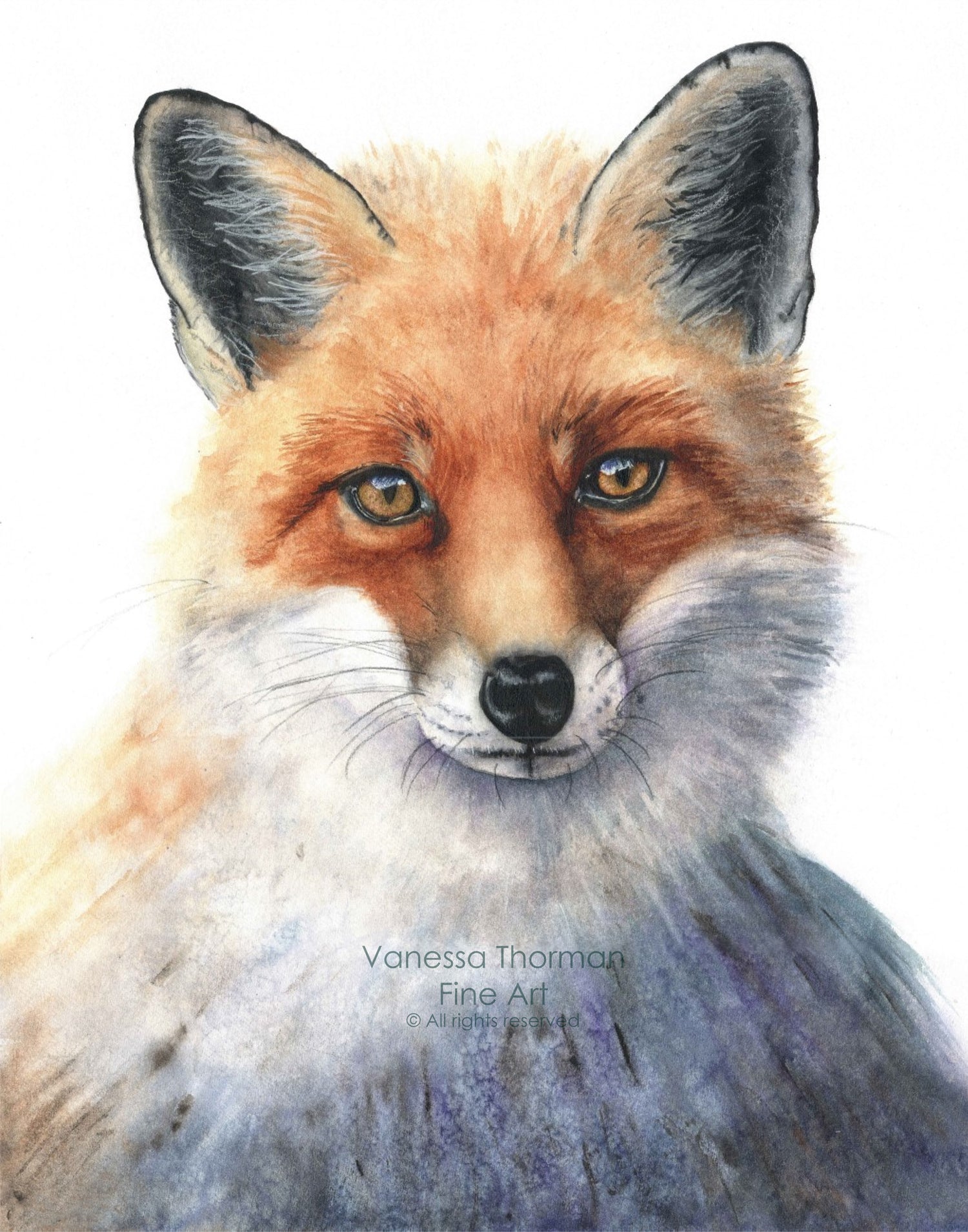 Don't just look at wildlife... experience it
With a focus on ultra-realism, my artwork brings these magnificent creatures to life, allowing you to experience their intricate details and vibrant colors as though they were right in front of you.
Get up close and personal!
Shop Colllections
Uplift your spirit
Bring bird and wildlife art into your home or workspace to create an environment that transcends the mundane, allowing you to find solace amidst the chaos of life.
Studies show that bird artwork improves mental well-being by serving as a gentle reminder to slow down and to find tranquility in the present. 
Shop Bird Art
Your purchase helps Bird & Wildlife Conservation
A percentage of every sale at Vanessa Thorman Studio goes to bird and wildlife non-profit organizations around the world.
Learn More
Making The Buying Experience Better

Every purchase $35+ receives complimentary economy shipping (you have better things to spend your money on).

SHOP WITH CONFIDENCE! If you are not satisfied with your purchase, you may return or exchange it within 30 days. Read FAQs for details.

Quality You Can FEEL

Vanessa Thorman Studio is committed to delivering only the highest quality products, produced using premium materials, such as 100% cotton fine art paper and archival inks. The results in artwork with vivid colors and sharp, lifelike imagery that will stand the test of time.


Your Purchase Helps Conservation Efforts

Conservation efforts and education are critical to ensure the lasting preservation of the beautiful species that share our planet. For this reason, a portion of every sale is donated to non-profit conservation organizations around the world. Every purchase helps make a difference!